I just saw this on Twitter and wondered where it fitted in PJ's early gigs: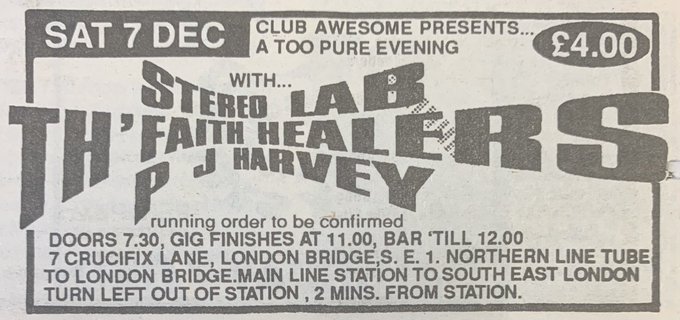 source is here:
https://twitter.com/nothingelseon
The gigography seems to show Club Awesome as her first gig on 12 July, but the picture actually seems show it was on 7 Dec (i.e. 12/7 vs 7/12 depending on which side of the ocean you live on).
Is there a mistake in the gigography? Or did she play there on both dates?