From 1996-10-05 Bridport, The Cavity: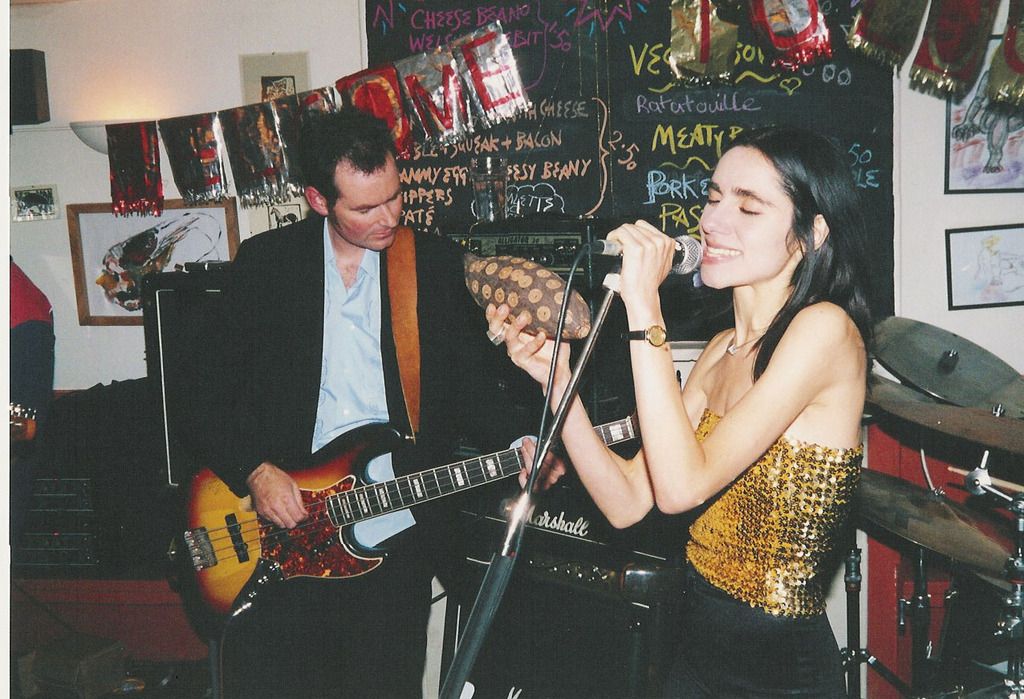 Likely from the same gig: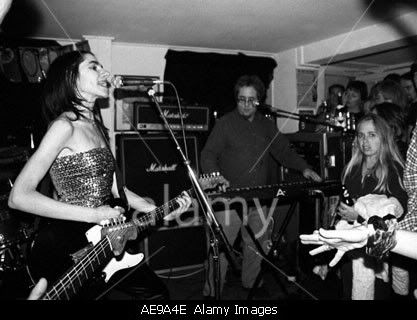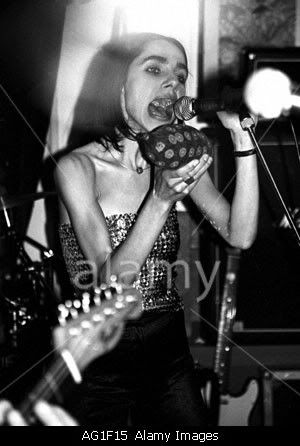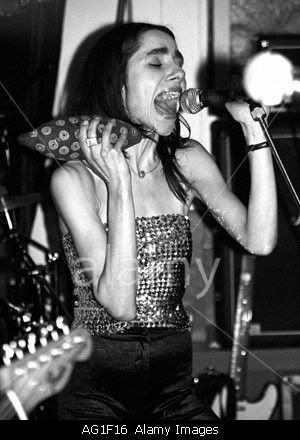 Poster from 1997-02-06?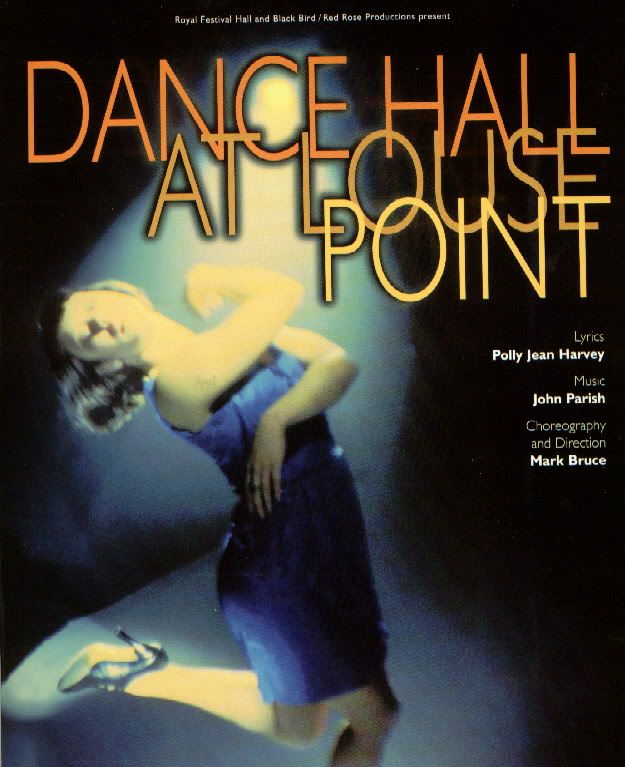 The Blandford biography's chapters 6 "Lost at Louse Point" and 7 "Is This Desire?" are illuminating about this period. Chapter 6 starts out with this quote from her from a Aug 1998 interview from Dazed and Confused:
"From 1996 to 1997, until four months ago, I had an incredibly low patch, for a very long time. When I'm like that I do a whole range of weird things. I either retreat right into myself, or I do the opposite and just go out all the time, drink too much. You tend to lose yourself very purposefully. At the time you don't see what's going on at all".
Of course this period is reputedly due to her breakup with Nick Cave. The book says Cave spent June and July 1996 in the studio recording The Boatman's Call, of which several tracks are supposedly about Polly.
https://en.wikipedia.org/wiki/The_Boatman%27s_Call
Here's the "best" copy of That Was My Veil that I have (49 MB .avi)
http://www.mediafire.com/file/mn3jcdnmzon/P.J._Harvey_and_John_Parish_-_That_Was_My_Veil_MTV2.avi
and Is That All There Is? (101 MB .avi):
http://www.mediafire.com/file/by1tyib76rn6mvb/Is_That_All_There_Is_%281996%29.AVI
Not sure how good these are. There may be better ones around. As usual with mediafire, be careful with which "download" button you click. Click the one that says "Download (xxx) MB".
That was My Veil is on Polly's official YT channel:
Is That All There Is?:
Sarah Miles' Amaeru Fallout 1972:
Also from Sarah Miles, A Bunny Girl's Tale (22 MB .wmv):
http://www.mediafire.com/file/zmwtommrdkm/A_Bunny_Girl%27s_Tale.wmv
From September Songs, The Music Of Kurt Weil, Ballad of A Soldier's Wife (actually filmed in 1994 according to the Blandford book):